When it comes to digital marketing we use a lot of tools and technologies & for analysis and content marketing. 
Believe me, wrong tools will produce wrong and undesired results, but the right tools produce the right and desired results.
If you are looking for tools that can scale your business, here is a detail about the top 7 tools that everyone should know when it comes to scaling your business.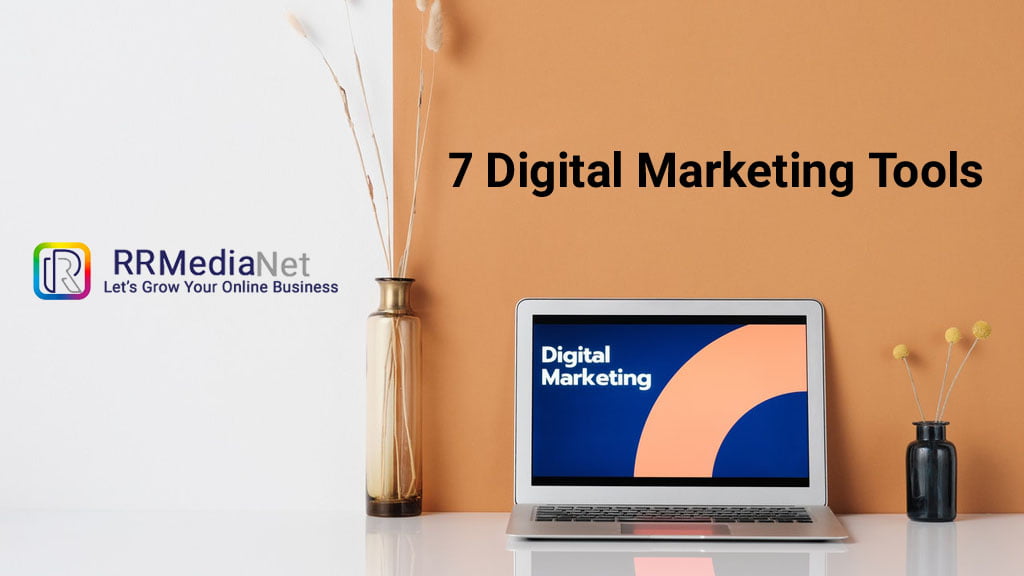 7 Digital Marketing Tools To Scale Your Business
#1 Copy.ai 
Copy.ai is a new tool the foundational technology underneath it is called GPT – It's a subset of artificial intelligence created by the company OpenAI.
Copy.ai is a tool that can replace some aspects of what you currently need to do for copywriting.
#2 Pencil
Pencil is an extremely useful tool for digital marketing. It's AI based tool. You need to create ad account & upload images and videos. You need to give your brand information and topic or offer. This tool will automatically  analyze all the creative that you already have. This tool generates powerful advertisement for your business automatically and help you to do A/B testing.
#3 Click Funnels
A lot of love-hate against ClickFunnels, some people nowadays they prefer Webflow.io. Essentially the same thing as ClickFunnels but just you know, a little fewer features.
ClickFunnels Is A Website And Sales Funnel Builder For Entrepreneurs. You can generate lot of leads and expand your business using Click Funnels.  
#4 Upwork.com
Upwork.com is a freelance hub, I don't use it for getting work, to be clear, I use it as a business to outsource menial tasks.
I go to Upwork to find video editors that can be anywhere between $3 to $10 an hour. So, I offload all work of sales video to freelancers and help customers to achieve faster results. Sometimes I also outsource work of content creation and copywriting projects. 
#5 Canva.com
A lot of people are aware of canva. Canva.com is a graphic design tool, kind of like how Clickfunnels enables you to get rid of developers and pay somebody faster to produce a website, and you can go in and make changes yourself, canva.com is kinda the same thing for graphic design.  
It's fast, it's effective, it's easy to use, it stores all my designs, it's cheap, there's nothing better in a tool that you could ask, it's efficient, it's effective, definitely something I'd recommend to everybody. 
#6 Thispersondoesnotexist.com
It is an interesting tool. This tool generates random human faces using AI technology. A lot of time in advertisements you need to find like stock images, a lot of them are already overused by a lot of other people out there and a lot of other businesses.
So, if you are looking for exclusive faces for image you can use this tool.
#7 Sprout Social
Sprout Social social media management platform, Sprout helps businesses organize their content calendar and assets in one place. This allows you to publish and schedule your content across multiple platforms, all timed to perfection based on when your followers are most active. Beyond social media management features, Sprout makes it easy to collaborate with colleagues and customers alike. This tool also helps you to discover new hashtag for social media marketing.